Experience The Help-U-Sell Federal City Realty Difference!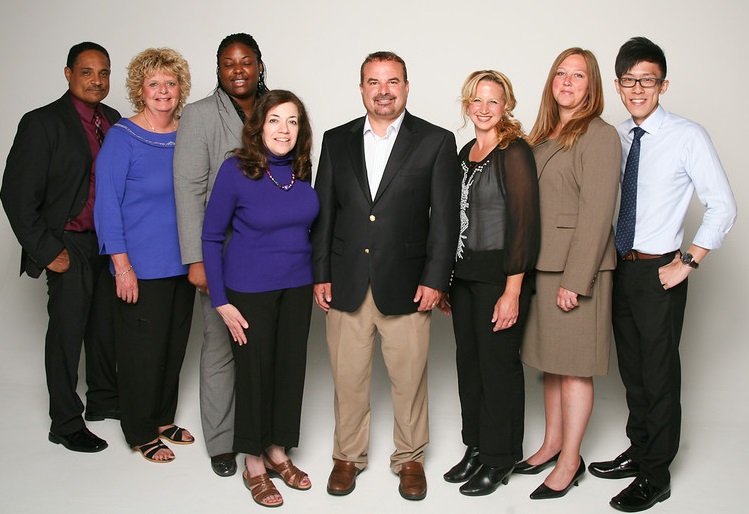 Help-U-Sell Federal City Real Estate Team
The first difference you'll see when you work with us is the Help-U-Sell difference.
For more information, review our descriptions on Buying with Help-U-Sell and Selling with Help-U-Sell.
But even beyond our unique way of doing business, you'll find the experience of working with the professionals in our office to be easy and profitable!
You'll Receive Quality, Professional Support
Our goal is to exceed your expectations, and we work hard to meet that goal. I've been a licensed broker since 1998. Over that time, I've developed an extensive knowledge of how real estate transactions and contracts work, and the negotiation skills to back up that knowledge.
I'll go to bat for our clients every time – even if it means going to the CEO of a mortgage company to push a deal through!
We stay focused on your best interest. We give you the time and information you need to make the best real estate decision. We're glad to answer your questions, and you'll find us to be good companions during your next real estate transaction.
You'll get the type of responsive service you deserve. You'll find our response times to be extremely quick. In real estate, time is usually of the essence and you'll find we won't keep you waiting!
You'll Get the Best Local Information – in DC, Maryland or Virginia!
I've been a resident of the Washington DC metro area all my life. We know the market and the neighborhoods. If you're relocating to the DC area, you may not know exactly where to find the neighborhood and lifestyle that meets your needs. We can help you narrow down your search to the right locations in DC, or the close-in neighborhoods in Maryland and Virginia.
When you need local service assistance, you'll benefit from the extensive network of trusted professionals I've nurtured over the years. Working with trusted professionals will simplify your life during the transaction, and afterward, too!
You'll Work with an Expert When Your Mortgage is a Challenge
Determining what to do if you're in trouble with your mortgage can be a frightening experience. But, as a specialist in this area, I'll be able to assist you in making sure you make the right moves. For example, Short Sales can be tricky to negotiate. Working with someone like me, who has extensive expertise in negotiating short sales, will remove a great deal of the burden from your shoulders!
As far as I'm concerned, the buck stops with me. As the principal broker at Help-U-Sell Federal City Realty, I can make things happen quickly. You'll have easy access to the primary decision-maker for any transaction.
I've been happily married for 14 years, and I teach my two children my philosophy of life: The only thing you can take with you is your integrity and impact on others. It's a philosophy that I believe in, and it's served me well in business and in life.
When you're ready to work with a professional, experience the Help-U-Sell Federal City Realty difference! Call me at 202-543-7283, or use the form below to send an email.
We look forward to putting our expertise to work for you!